A 5th-year Nigerian medical student in a university in Ukraine disclosed that his intention was to study abroad, then come to Nigeria to create an impact in his country. The young man disclosed this during an interactive section with Channels Television.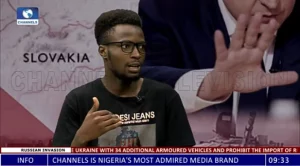 The young man was amongst those Nigerian undergraduates who were studying in Ukraine before the war broke out. He came back to Nigeria due to the war outbreak. He said that he was planning to complete his final years online since the war is still going on in Ukraine.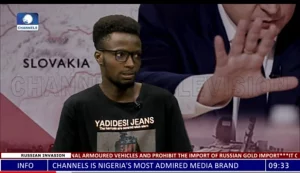 But the Channels Television anchor who was interacting with him reminded him that if he obtains his certificate online instead of attending his university to obtain it, he can't use it to work here in Nigeria. For him to be able to use his foreign university certificate to work in Nigeria, it must be obtained directly from the school and not online.
He said that's the problem he's having right now, he also disclosed that he aimed to study abroad, then come back to Nigeria to create an impact in his country. So what's the point if he's not able to achieve his goals? He asked.